Prevalence of hypothermia and its related factors in trauma patients
Keywords:
Hypothermia, Trauma, Body temperature
Abstract
Introduction: Hypothermia is often present in trauma patients at the time of arrival to the hospital. Moderate hypothermia can be associated with an increased patient mortality rate. Early diagnosis and treatment can be effective in better patient outcomes.
Materials and Methods: In this analytic cross-sectional study, 325 trauma patients admitted to the emergency room (ER) of Poursina hospital were evaluated. The initial temperature was recorded as the tympanic temperature of the first 15 minutes of patients' arrival to the ER department by the infrared thermometer TM 80 manufactured by Healer Company. Other variables included: age, sex, IV fluid injected volume, method of patient transport, systolic blood pressure, and heart rate. After collecting data, analysis was done using SPSS software version 25.
Results: According to the findings of our study, 56 trauma patients out of 325 patients were hypothermic (17.2%). The average systolic blood pressure was lower in hypothermic patients and the average IV fluids volume injected into hypothermic trauma patients was higher than in other patients. 
Conclusion: Trauma patients are prone to hypothermia, although this complication does not have a high prevalence due to its harmful effects such as decreased systolic blood pressure, increased injected IV fluid volume, and increased hospitalization time, trauma patients should be monitored regularly for body temperature and necessary measures should be considered to eliminate hypothermia in trauma patients.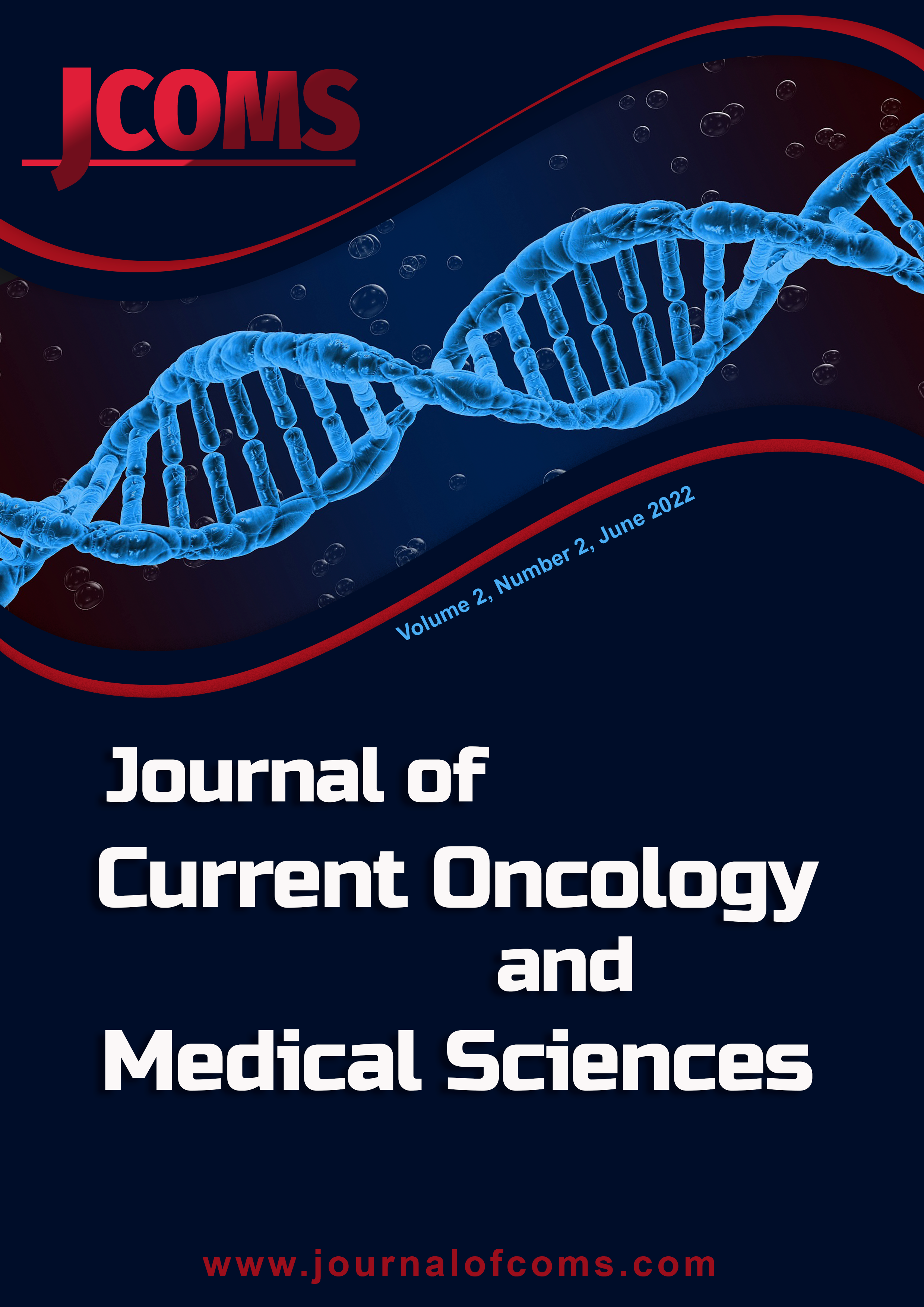 Additional Files
How to Cite
Ashraf *, A., Shakiba, M. ., Sharifi Rad, A. ., Pourali, P. ., Movaghari, K., Bakhshi, B. ., & Jahri, Z. . (2022). Prevalence of hypothermia and its related factors in trauma patients. Journal of Current Oncology and Medical Sciences, 2(2), 210–215. Retrieved from http://submission.journalofcoms.com/index.php/JCOMS/article/view/32
License
Copyright (c) 2022 Ali Ashraf *, Maryam Shakiba, Alireza Sharifi Rad, Parstoo Pourali, Khadije Movaghari, Banafshe Bakhshi, Zainab Jahri
This work is licensed under a Creative Commons Attribution-NonCommercial 4.0 International License.