General health and psychological defense mechanisms of front-line healthcare workers during COVID-19 pandemic in Iran
Keywords:
COVID-19, Mental health, Defense mechanisms, Health-care workers, GHQ-28, DSQ-40
Abstract
Introduction: Since December 2019, people throughout the world has been encountering COVID-19 pandemic different populations, especially health care workers have been facing psychological challenges such as high amount of anxiety. In this study, we assessed impacts of COVID-19 pandemic on first-line health care workers psychological well-being in the north of Iran.
Materials and Methods: This cross-sectional analytical study was conducted in 4 hot-spot major hospitals of Rasht, during first month of the outbreak in Iran. Physicians and nurses were divided into two categories as low and high risk groups based on their level of exposure to the virus. Standard general health questionnaire (GHQ-28) and defense style questionnaires (DSQ-40) were also used.
Results: The mean age of participants was 30.2 ± 6.6. Of total 199 subjects, 73.4% were females and 26.6% were males. 63.23% of participants were nurses and 36.86% were physicians. Base on the mental health questionnaire, 60.8% and 10.55% of participants experienced mild to moderate psychological stress. There were no significant differences between high risk and low risk groups. Females those who had lost a family member due to COVID-19 and nurses with less developed defense mechanisms were found to be associated with psychological morbidity (P<0.001). Also, in terms of psychological defense mechanisms, nurses working in high risk wards showed more developed mechanisms than their peers.
Conclusion: Majority of physicians and nurses working during COVID-19 pandemic were experiencing levels of psychological distress, mostly in the form of anxiety, sleep dysfunction and depression. Females, individuals who had lost a family member due to the COVID-19 infection and those with less developed psychological defense mechanisms were at higher risk of developing mental morbidity.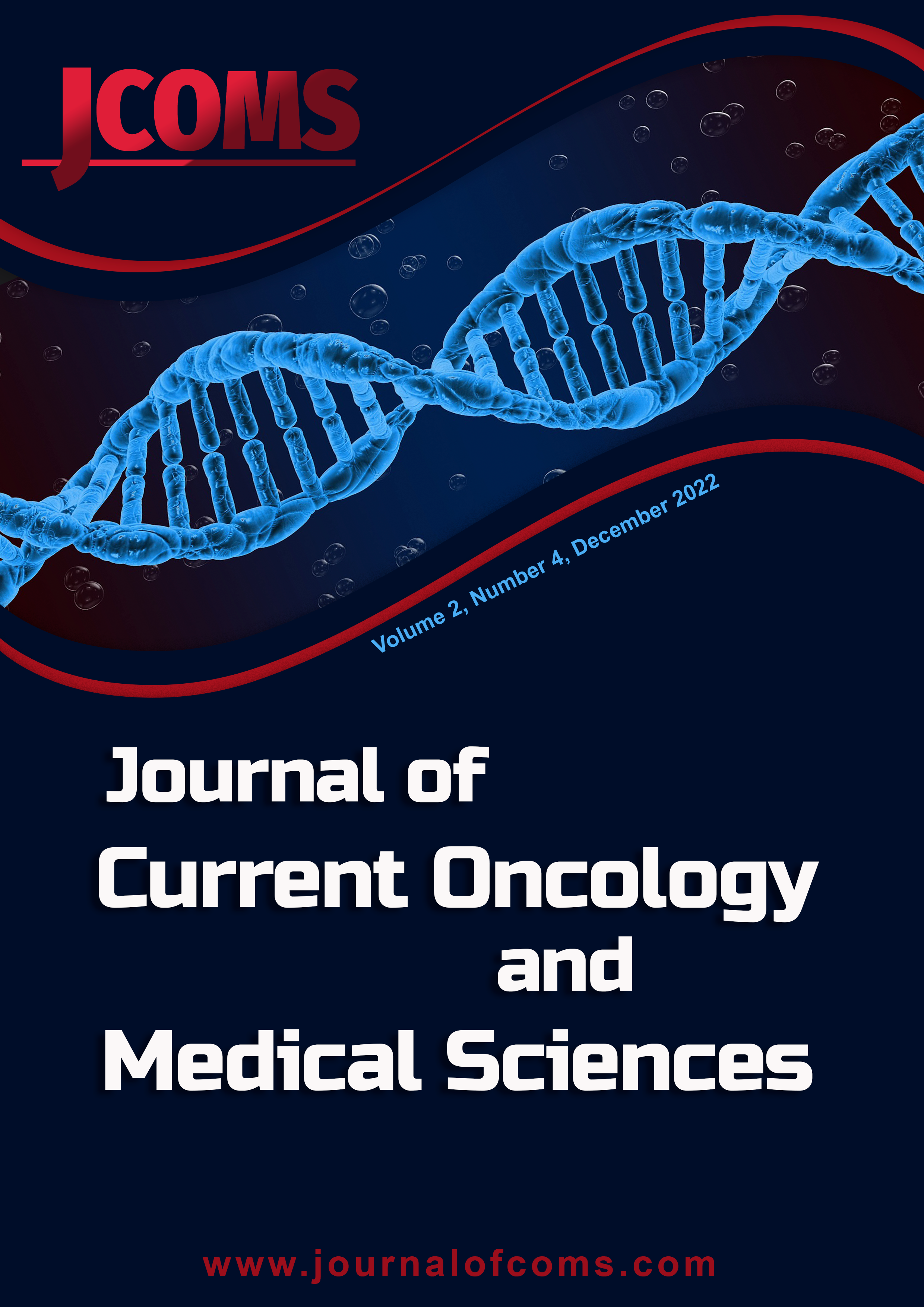 Additional Files
How to Cite
Zia Ziabari, S. M., Mohammadyari, E., Vakilpour, A., Shokrgozar, S., Asadi, P., Ghasemi, M., & Noori Roodsari, N. (2022). General health and psychological defense mechanisms of front-line healthcare workers during COVID-19 pandemic in Iran. Journal of Current Oncology and Medical Sciences, 2(4), 329–337. Retrieved from http://submission.journalofcoms.com/index.php/JCOMS/article/view/55
License
Copyright (c) 2022 Seyyed Mahdi Zia Ziabari, Eshagh Mohammadyari, Azin Vakilpour, Somayeh Shokrgozar, Payman Asadi, Maryam Ghasemi, Nazanin Noori Roodsari
This work is licensed under a Creative Commons Attribution-NonCommercial 4.0 International License.