Investigating the predictive factors of gastrointestinal lesions due to consumption of household sodium hypochlorite in pediatric and adult Rasht referral hospitals
Keywords:
Caustics, Digestive system injuries, Endoscopy-digestive system, Endoscopy-gastrointestinal, Sodium hypochlorite
Abstract
Introduction: Sodium hypochlorite is a corrosive substance with an alkaline nature that can lead to intoxication. This study aimed to evaluate the demographic, clinical, and endoscopic findings of swallowing this substance and to investigate the predictive factors for the incidence of gastrointestinal lesions in these patients.
Materials and Methods: In a retrospective study, all records of patients who were admitted to Razi and 17 Shahrivar Hospitals in Rasht during the years 1386-96 were evaluated by Endoscopy. Subsequently, the results were analyzed by SPSS v21 software including age, sex, cause of ingestion, volume of fluid swallowing, referral time, clinical manifestations, and endoscopic findings.
Results: Of the 173 patients under study, there were 33 pediatric patients and 140 adult patients. 101 cases (58.4%) were female and 72 cases (41.6%) were male. As reasons of swallowing, 102 cases (59%) were deliberate and 71 cases (41%) were accidental. The most common treatment was proton pump inhibitor and anti-vomiting. The most common symptom was nausea, seen in 135 patients (78%). Coughing was the most common sign in 51 of the cases (29.5%). In adults, 51 cases were less than or equal to 0.5 glass, 64 cases were between 0.5 glass to 2 glasses and 25 were higher.
Conclusion: The results show that in volumes less than 1.5 glasses, damage has either not been present or mild. Therefore, in volumes of less than 1.5 glasses, it is not necessary to perform endoscopy, and medical treatment and patient monitoring are recommended.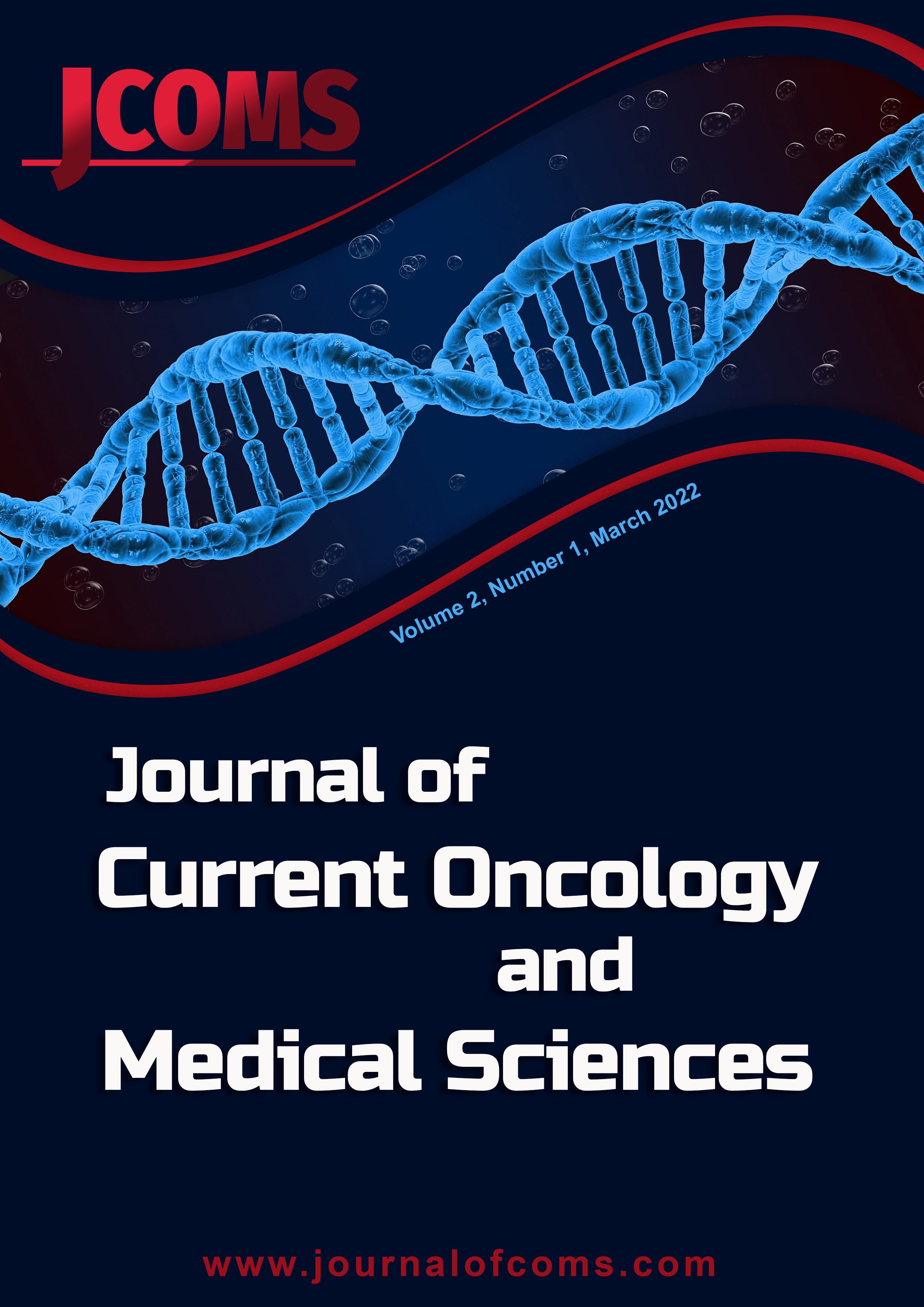 Downloads
How to Cite
Badsar, A., Rahbar Taramsari , M. ., Attarchi , M. ., Mohammadi Kojidi, H., Maleknejad , S. ., Kazemnezhad Leyli , E. ., Badsar , E. ., & Khayatzadeh , M. . (2022). Investigating the predictive factors of gastrointestinal lesions due to consumption of household sodium hypochlorite in pediatric and adult Rasht referral hospitals. Journal of Current Oncology and Medical Sciences, 2(1), 153–159. https://doi.org/10.1234/jcoms.v2i1.33