Variable performance of lncRNA in breast cancer
Keywords:
Breast cancer, Long non-coding RNA, Cell proliferation, Molecular mechanisms
Abstract
Introduction: Breast cancer, is one of most frequent cancers across women, is recognized as a diverse and difficult disease that continues to be a serious public health problem. Long non-coding RNAs have already attracted a lot of interest as a result of the advancement of next-generation sequencing methods. Various studies indicate that long non-coding RNAs play an essential part in tumor growth. Even though the biological purpose and molecular processes of long non-coding RNAs are still unknown, modern data has shown that a variety of long non-coding RNAs express inappropriately in malignancies, particularly breast cancer. This review highlighted the most recent research on long non-coding RNAs in breast cancer, with an emphasis on the many molecular functions of regulatory long non-coding RNAs.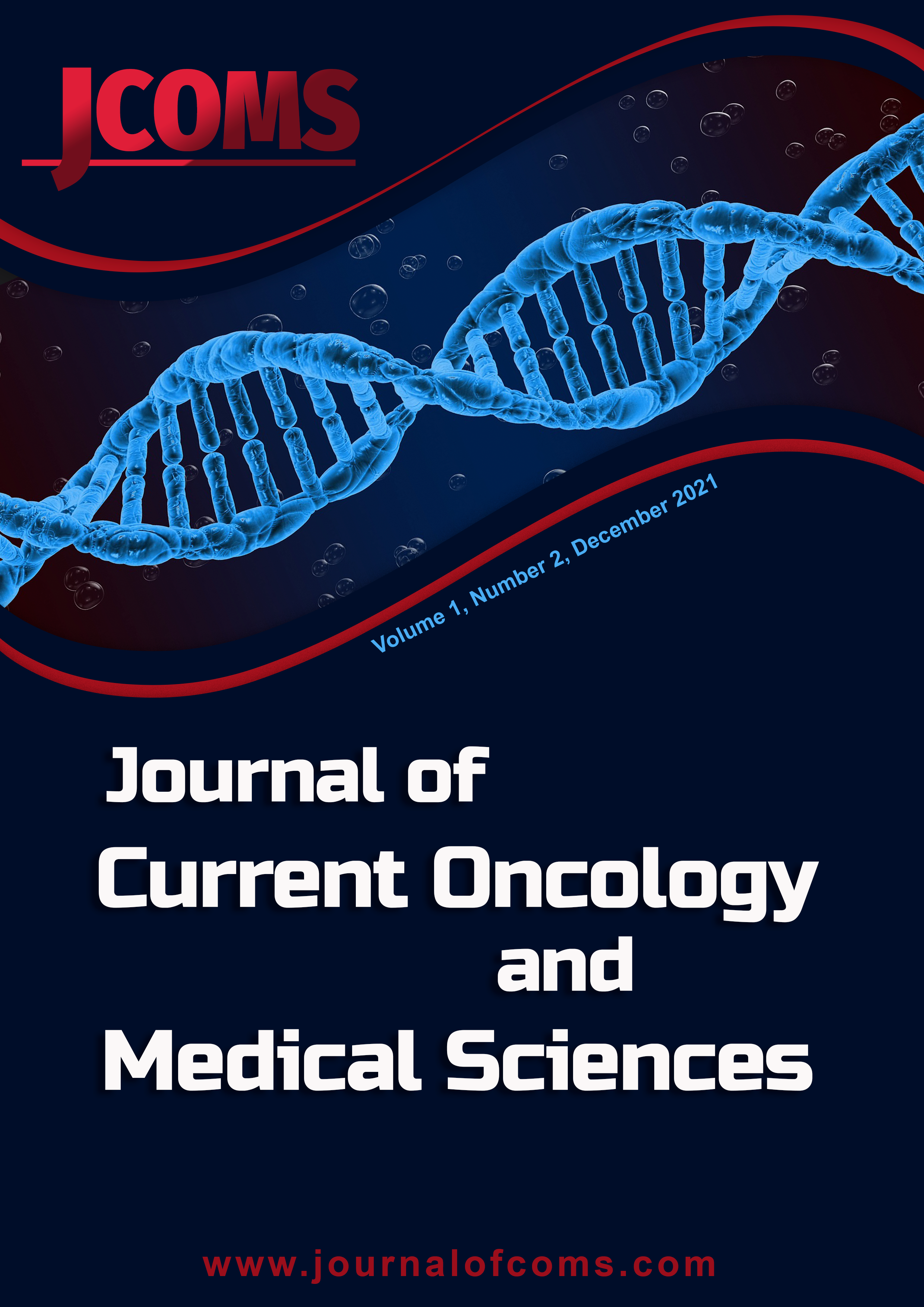 Additional Files
How to Cite
Vahidi, S., Nejatifar , F. ., Khaleghipoor , M. ., & Eslami Kenarsari , H. . (2021). Variable performance of lncRNA in breast cancer. Journal of Current Oncology and Medical Sciences, 1(2), 124–129. Retrieved from http://submission.journalofcoms.com/index.php/JCOMS/article/view/22
License
Copyright (c) 2021 Sogand Vahidi, Fatemeh Nejatifar , Mostafa Khaleghipoor , Habib Eslami Kenarsari
This work is licensed under a Creative Commons Attribution-NonCommercial 4.0 International License.